What a day! Got to Edgewater at 8:30 a.m. to find no wind! Then moved on to Avon and found gusts above 40kts! A low is holding a storm over Lake Erie descending to Avon. Winds W of that are NUKING. There is a counter clockwise rotation that has had this thing in a holding patter ALL DAY. Never seen anything like it. If you rode NWOhio, please chime in.
Highest winds I have ever kited at the power plant. 5 meter, fully depowered on a small board and still just holding it down through the gusts!
No, this is NOT as close as it looks. I was downwind of the surfer! Thanks Jamie for the pics.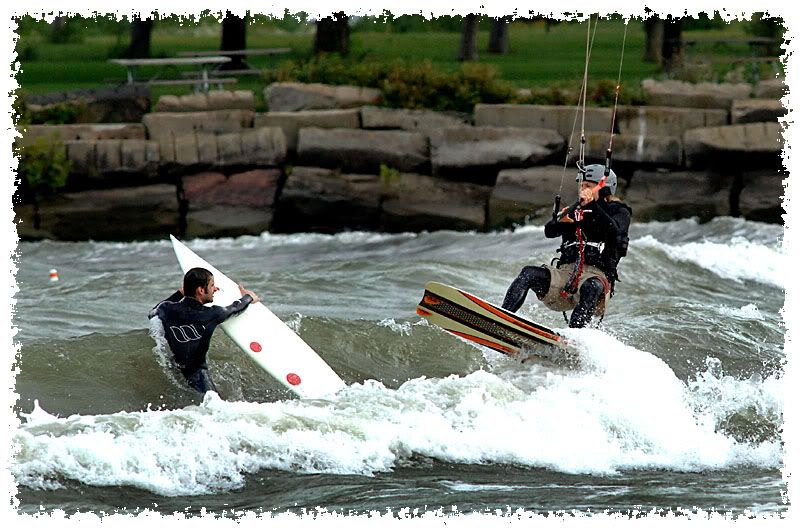 Don also got a piece of the Edge yesterday: